Hung out with Braydon for a day, before he went out on tour.
Braydon and Jess are my divorced parents, and i'm their love child. however it's been awhile since they've both talked to each other, or had any contact. but their kid in in town and wants to see both parents. Jess is the mum that wouldn't drive near where my dad was, and dad was the bad father. You could imagine Jess screaming out the window of the car to Braydon "Don't give her chocolate or let her stay up late"
So jess dropped me off to hang out with dad for the afternoon. And yes dad was bad, he did buy me Mcdonalds's, Candy, and Beer, also some blow. hahha bad dad.
braydon gettin his hair did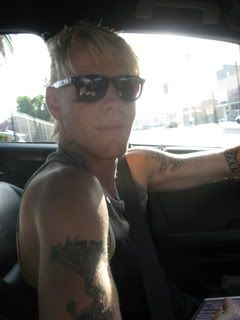 braydon looks like gary busey... HA amzing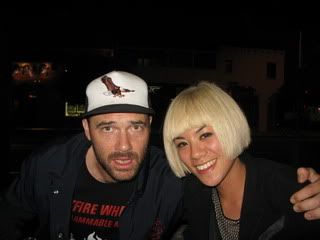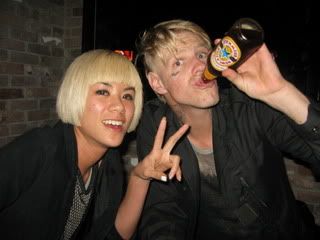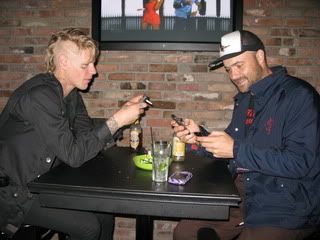 this is what pretty much all LA people do!