I'm currently sitting at this hipster cafe, called 'intelligentsia' in silverlake. brought my laptop, got a massive mug of chai, and updating shit.....OMG So LA right now. everyone that is sitting here rode in on their fixie, has got their laptop out and wears a cotton fixie hat! i should be reading vice magazine.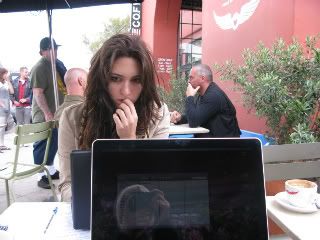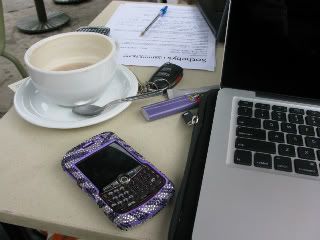 this is my set-up
this is my blackberry, yeah it's bedazzled!!!!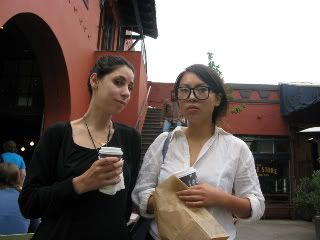 Yasi & Aska.... room mates of Jess.