after hanging out with braydon and not sleeping till the wee hours of the morning, yasi made me an awesome breakfast. it was well needed
i ran into this guy in the st. randomly...awesome! it was like brah, whatcu doin homie? yeah wassup hater!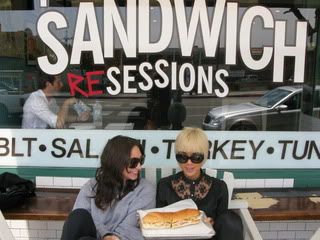 got a sandwich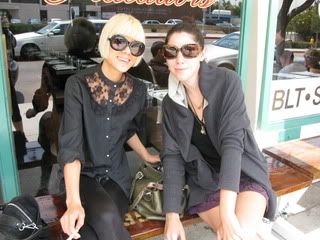 went to cha cha's. it is one weird bar.....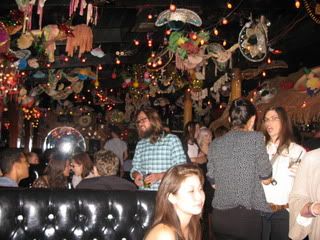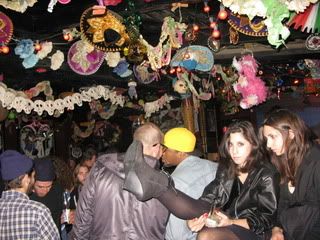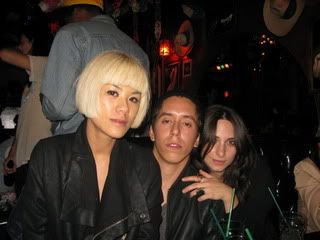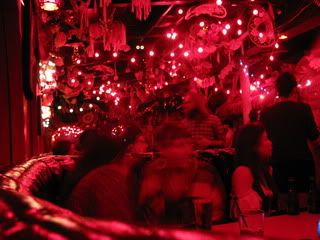 this is the dj set up, it was on a table in a booth... with laptop/serrato...hrmmmmmmm makes me question some things!
they had this crazy vending machine that had items like cigarettes, cyndi lauper collecters cards, gum, condoms etc...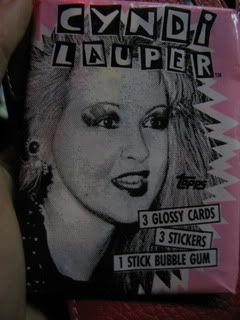 i got cyndi!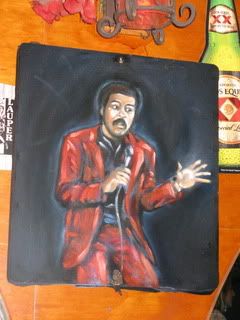 an awesome painting... i was taking a photo of this, and it was hung next to a mirror, some skate dude came up and thought i was taking photos of myself in the mirror, i told him look to the right and you will see genius... richard pryor!
so jess and i packed up and left LA, thank you...... and went to vegas!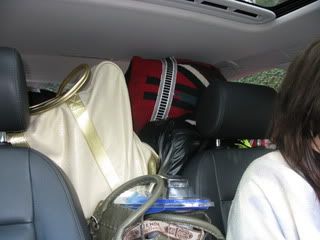 said some goodbyes
but quickly stopped off at hugo's to grab one last breakfast burritto!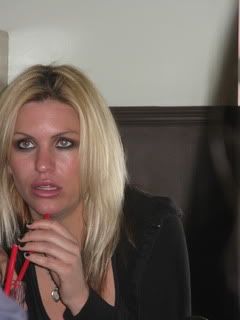 saw this horrible human in there.....dude!
she had everything done, lips, nose, tits etc.... she was fucked up looking! too much woman.
sad times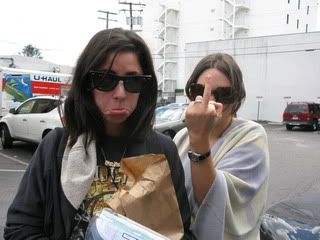 some crazy highways....